Are you thinking to hack your girlfriend's whatsapp account, and then please stop thinking rigorously? Whatsapp spy tool is able to do the task for you within a few minutes. You can tap your victim's whatsapp messages, calls and much other important information that are saved in your victim's android-based smart phone. You will be able to access your target's complete account information and whatsapp profile with this online whatsapp account hacking system.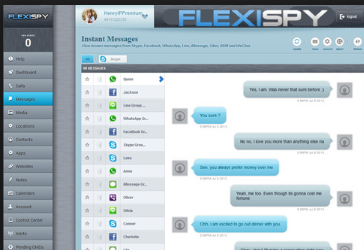 Virtual applications
Actually, such online tools are one type of virtual applications that can spy your victim's account and supply you the data with top most privacy that your victim would not even realize that his or her whatsapp account has been hacked. Some of these whatsapp sniffer tools tap record and log the victim's messages, calendar markings, calls and the cell phone's location with the help of the GPS tracking system. The tool is able to supply you the GPS tracking data with the help of the specialized hacking system.
If you are thinking to use such type of specialized whatsapp spy tools, you must recheck the following things
• If the system can help you at your every need.
• While supplying you with others' whatsapp related data, be sure that the tool is not recording and logging your personal data.
• Check whether the tool is built with the intention of stealing and reselling your personal data.
• Be sure to protect your privacy and confidentiality.
• Consult these tools' specification page to make sure that the system you are about to use can provide you top quality encryption.
With the help of whatsapp hack tool, you can hack your target's whatsapp account anytime, anywhere and throughout all the week. The most important point to note about such whatsapp spy tool is that this service is freely available on the Internet. So why waiting, start exploiting.